Seva Highlight is a monthly column about those in our community who embody seva, or selfless service performed with a loving heart. Want to nominate someone for a Seva Highlight? Email Suzanne and let her know about your favorite yogi do-gooder. This month's article is written by guest contributor, Jennilee Toner.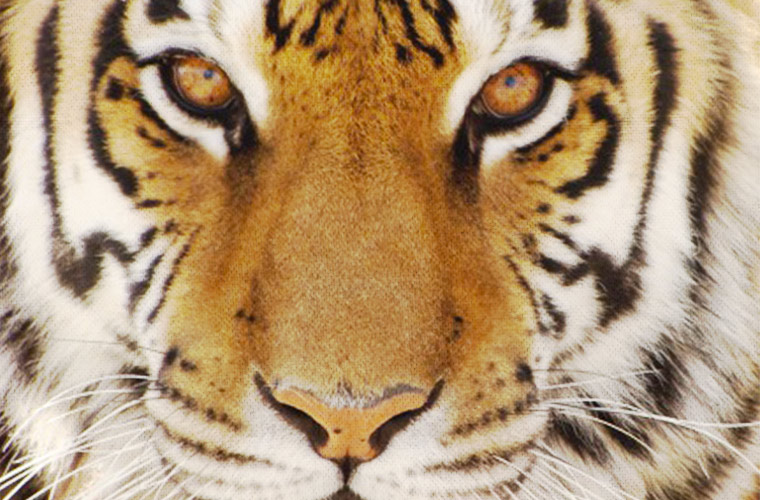 I have recently realized that one of my passions is karma yoga. Giving selflessly and fully to something greater than myself, opening my heart, and being a part of a worthwhile cause has been a focal point of my practice for the last year.
I met Peter Winney on a flight from Seattle to Albany. I was heading home from a Dave Matthews Festival, and Peter was heading home for his grandmother's funeral. I came to find out that Peter was a co-founder of Lion's Gate Sanctuary—a refuge for lions, tigers, bears and other large animals. Peter, along with his colleague Dr. Joan Laub, had taken over the closing Prairie Winds Refuge in Kiowa, Colorado and established Lion's Gate in 2007. Currently, there are two lions, two lionesses, seven tigers, six bears, and one wolf in residence at the sanctuary. Lion's Gate's mission is "to provide an environment for our residents that is conducive to a happy, tranquil life filled with love, respect, and the very best of care. We believe that this is the least we can do for the amazing animals that call Lion's Gate home."
When I met Peter, my book, The Perfect Chaturanga: A Comprehensive Guide to the Human Body through the Practice of Vinyasa Yoga, was about to go to print. Because we were already giving 10% to two other charities, I thought I might as well give another 5% to this good cause since I am such an animal lover. Once we went to visit the animals on the book tour, my love Dan and I knew we wanted to help even more. We decided to move out to Colorado in July of 2015 to help Peter and Joan open a retreat center.
In addition to teaching up to ten benefit classes per month to raise money for the animals at Lions Gate Sanctuary, I have also been writing a monthly newsletter with my online charity website that raises anywhere from $200-$400 a month—all of which goes to the animals. In the end, opening a retreat center is not going to work for all of us, but raising money for the animals is a way that many people can help.
If you would like to give to these amazing animals, please go directly to the Lions Gate website: http://lionsgatesanctuary.com/donations/