Yoga is unique in the way that the equipment is either highly personalized or completely non-existent. A mat is optional — but for those looking to find one to help improve their practice whether it's slipping, size or durability there are a lot of things to consider.
If your mat is too thin, it's going to cause stress on your joints. If it's too thick and not dense enough, it can affect your balance. The type of mat that's right for you depends on your practice and your environment.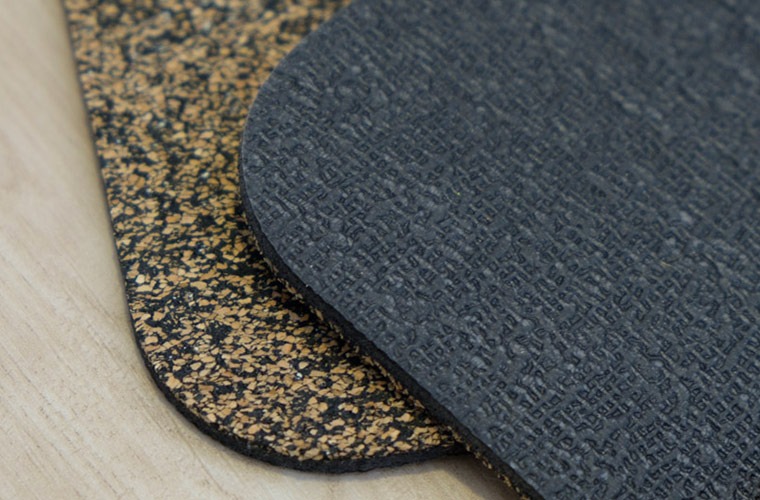 So what makes a good mat? Let's talk about features. Reviews.com recently completed an in-depth guide to finding the right yoga mat. This team spent six weeks testing over 30 popular mat options on the market to determine which ones had the traction, support, and versatility for every yogi, from beginner to expert. Here are some things to consider:
The 8 Most Important Features
Durability and longevity — A yoga mat's ability to withstand even the toughest of practices over time.
Comfort and support — Just enough cushioning for your joints can reduce squirming in kneeling postures and provide padding for impact, but not so much that it compromises support.
Stability — A firm, dense mat can help you feel stable throughout standing and balancing poses.
Portability — Consider how much travel you will be doing with your mat. A mat's weight and size will dictate whether or not it is totable. Since most people walk, bike, and travel to class, an easy-to-carry mat is an important feature.
Traction and stickiness — It's important for a mat to provide traction both to keep you from slipping and in staying connected to the ground. The last thing you want is for your mat to function as a Slip N' Slide.
Texture — Mats have different surfaces, but most yogis agree that it's best to have a mat that feels most natural.
Environmental consideration — Buying an eco-friendly yoga mat is important to many practitioners. If this holds true to you, consider purchasing a mat made from all-natural materials.
Size — Your yoga mat should cover the length and width of your entire body. Not every yoga mat comes in various widths and sizes, so make sure to check measurements before purchasing.
Taking all of these factors into consideration, they decided on their top favorite yoga mats.
To learn more about yoga mats, words from the experts they spoke with and what other contenders made the list, see the full review here: www.reviews.com/best-yoga-mat