Travel doesn't need to be expensive.
No, really—it doesn't.
Of course, travel can be expensive, but it doesn't have to be. It's like anything—do you purchase the BMW orthe Honda? Do you budget for those new shoes or do you save that money for a nice dinner on Friday? Life is about prioritizing what's most important to you. If you want to take that dream trip, you can. Period. Here is how I do it.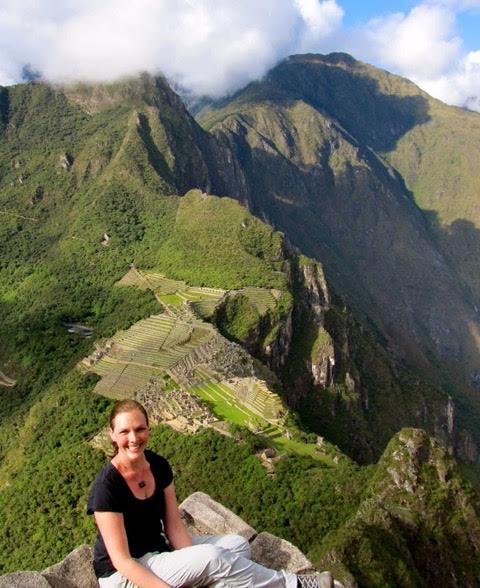 Consider the Destination
Generally speaking, traveling within the United States is expensive, so I aim for
exotic places with cheaper price tags. This January, I am headed to Guatemala and
Nicaragua. I have booked my own personal tree house for $35 a night in Guatemala. Note: this is a mid-range option, not budget.
There are a few ways I gauge the cost of a destination:
Use the Lonely Planet's Daily Budget. Google "(your destination) Daily Budget Lonely Planet." The Lonely Planet breaks it down by budget, mid-range, and top-end, and there is a currency converter on the page.
Check out the AirBNB options for your destination.
In many places, you can share accommodations and save. If you're open to it, staying with a family can give you an added cultural experience and offer you a chance to support local residents.
Use Trip Advisor to gauge the cost of local activities.
Once you've compiled your list on Trip Advisor, don't forget to look at venues' individual websites to get a better idea of what things actually cost.
Depending on what you want to do while you're traveling, the cost of activities can
really add up. I love to scuba dive, but the cost of diving is out of my price range in
many places. I've never been diving on any of my trips to the Caribbean for this
reason. A single dive in Turks and Caicos can cost $70–90 versus $35 per dive in
Nicaragua. Nicaragua, here I come!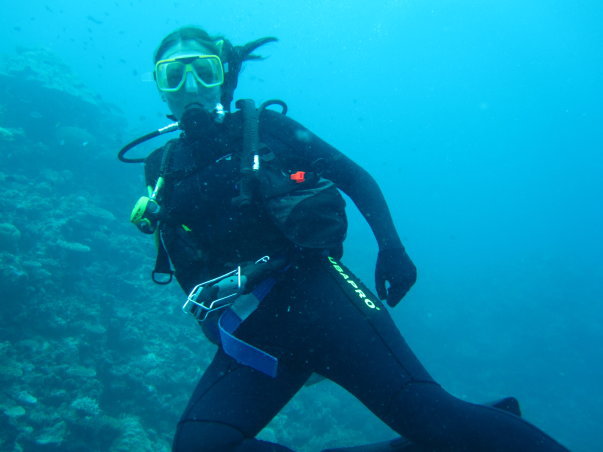 If you're dying to visit a particular place that is currently out of your price range, consider waiting an additional year to make that dream spot a reality. I have wanted to go to Argentina for a few years now, but it's not in my budget. I could skip a year of travel to save, but I'd rather continue to travel and explore other, more affordable, countries in the meantime.
Get a Mileage Points Credit Card
Having a mileage credit card is the key to international travel on a budget. Here are a few personal examples to illustrate this point:
A round-trip flight to Guatemala from Newark, New Jersey: $115 with miles
A flight from Newark, NJ to the Philippines, to Hong Kong, and back to Newark: $134 with miles
A flight from Newark, NJ to Peru: $96 with miles
You get the point. The only costs involved in my flights are the airport taxes. Are you
dreaming of the possibilities yet? I hope so! It can take time to accumulate enough miles for trips to Asia or South America, but it's absolutely possible. Use your card for as much as possible. Talk to your family, ask them if they have any big-ticket items they plan on purchasing and see if you can put in on your card. Miles add up quickly if you use your card regularly.
You might be wondering how to choose the card that's best for you. The answer lies in where you want to go. Do your research and consider which airline you will likely use most. For example, I like Jet Blue, but they don't fly to many of my bucket list destinations, and they don't have many flights from my preferred airport. These things matter.
Check out this great article on the Best Airline Miles Credit Cards of 2017 to help you find the best card for you.
Bonus tip: There is an assumption by many that if you use miles, you have terrible
flight options, but that's not the case if you plan ahead. My flights from Hong Kong
and Peru (round-trip) were both direct (no layovers!).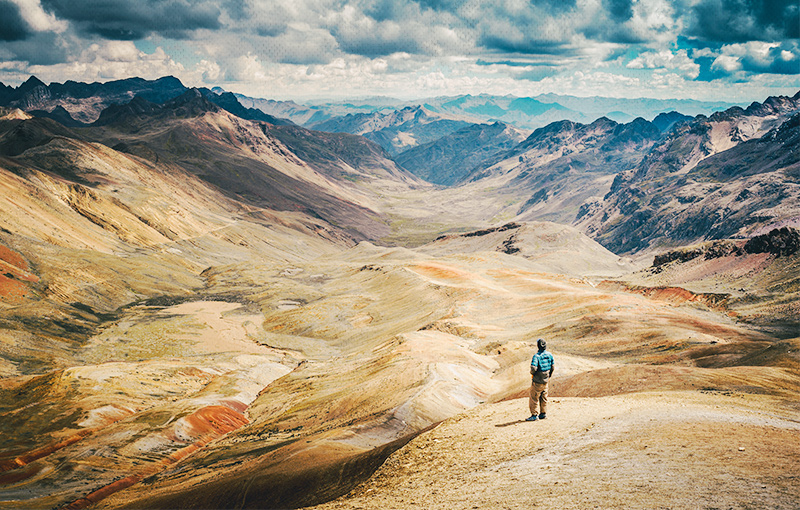 Travel Off-Season
Fewer tourists, cheaper rates? Win-win! You can save a lot of money if you travel off-season. Accommodation is cheaper, flights are more reasonable (or you'll save miles on your card), and you can sometimes negotiate cheaper rates on excursions and activities. The downside is that the weather can be less than ideal and certain restaurants might be closed, but I personally feel it's worth the sacrifice.
I love to travel off-season because there are fewer crowds. If you're looking for a spring break type of experience, this might not be ideal, but if you're looking to immerse yourself into a culture or enjoy some peace and quiet, it's perfect. Consider tours and accommodation with fewer people, you get more personal attention and don't have to fight for a spot on the boat (or whatever activity you fancy).
The timing of the low season will vary depending on where you're headed. An easy way to find out when the slower seasons are is by taking a look at hotel or hostel websites. They
will often list the seasonal rates. If you're looking at nicer accommodation, the rates could be difficult to find. If that's the case, research a hostel close by, as they are more likely to list nightly rates. It will give you the information you're looking for quickly, even if you want to stay someplace a bit nicer.
Open A Separate Savings Account
Yes. Do it. And don't touch it unless there's an emergency. Determine an amount you can set aside each month and set up automatic transfers. I can see my account when I go in to do my online banking, but if you can somehow hide it from yourself, even better. Your secret stash will accumulate faster than you think.
Find other ways to fill the account. Consider a few places in your life where you could make a sacrifice. Don't buy those new boots, skip coffee at Starbucks and make it at home, have friends over for dinner rather than meeting them out. It adds up, every little bit counts. Figure out what works for you, and before you know it, your account will be full and you'll be ready for that dream trip!
Make a Plan
Take what you've learned and get started! Set a bit of time aside to research the best
credit card and open that savings account. Small steps will get you to where you want to be, literally! Here is a checklist to help you get going:
Step 1: Get a mileage credit card.
Step 2: Open a savings account.
Step 3: Start researching your dream destinations (the fun part)!
Step 4: See how many credit card miles you'll need to get to your destination.
Step 5: Book your trip!
I hope these tips have given you the tools and confidence you need to make your travel dreams a reality. Please join me over at Travels with Christie for all the latest tips, travel inspiration, and ways to save. Does travel still seem overwhelming? Contact me and I will help you get started!