With the boom of web series at its peak, it was just a matter of time before the yoga world had its own sitcoms online portraying the yogi lifestyle. From dramas, to mockumentaries, parodies and comedies, these stories will keep you entertained. Here are the 6 yoga web series you must watch: 
1. OM City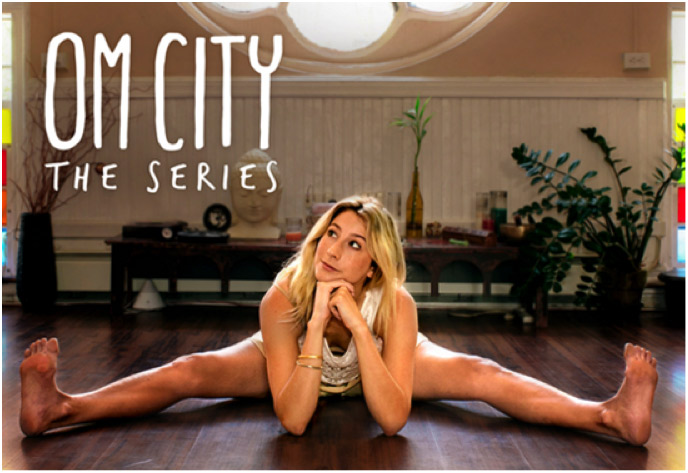 Created by Jessie Barr and Tom O'Brien, a couple of filmmaking yogis based in New York City. This series takes you inside the fascinating mind of Grace, a yoga teacher struggling to keep the balance between the spiritual and financial dissonance that comes from being a yogi in the hustle of the Big Apple.
The seven episodes ranging in length five to eleven minutes, follow her life events which include awkward private sessions, terrible blind dates, emotional meltdowns, crying students and a few nice relationships. But don't feel bad for her if things don't go well at times, everything seems to be set up for better luck in a conceivable season two.
Watch all episodes here: Om City
---
2. Down Dog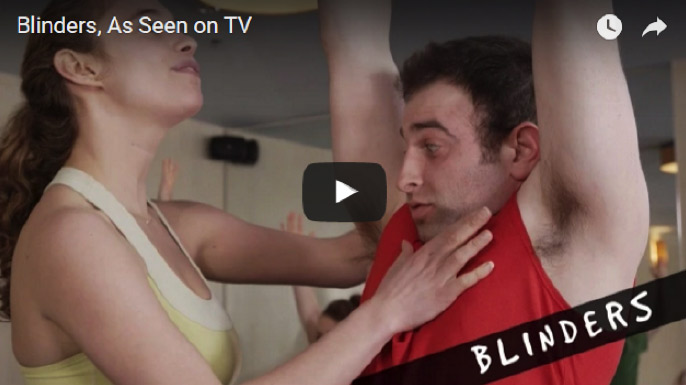 In a parody of yoga stereotypes, Down Dog mocks typical situations happening inside a peculiar wellness center. The plot centers on the owner Sven and his bizarre complications in running a yoga studio; like dealing with his exotic competitor or creating his own currency by selling disgusting shakes to his customers.
Its hilarious setting illustrates healthy food fanatics, meditation competitions, sexy distractions during a yoga class, good looking instructors, the bro-code of men doing yoga and the essential need to have good reviews online. The funny characters on this show are guaranteed to give you a good laugh in the eight mini-episodes of the first season.
Watch all episodes here: Down Dog
---
3. Namaste, Bitches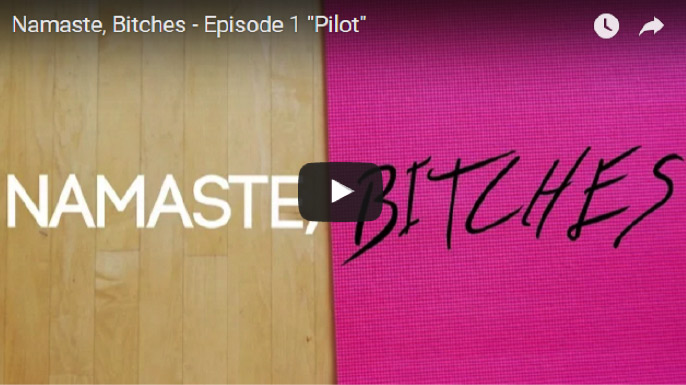 A fantastic comedic series produced by the successful yogi, Summer Chastant. It's a critic to the vicious yoga culture in Los Angeles and in general a critic to the immersion of yoga into the commercial scene of the industry.
The six episodes tell the story of Sabine, a yoga teacher with a dark and not-so-hidden side contradictory to the ideal yogic behavior. She drinks, smokes, flirts with students, uses drugs and is hardly a model of a Zen master. The worst part? Her coworkers' main focus is to upload selfies and getting more followers on Instagram. As it is said in one scene, "Teaching yoga is about projecting an image, not about being truthful".
Watch all episodes here: Namaste, Bitches
---
4. Yoga Town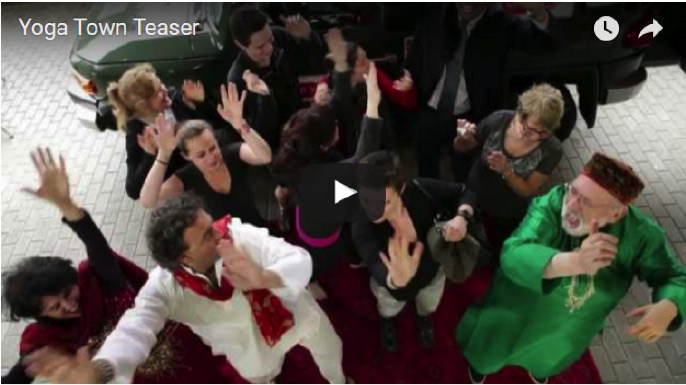 The show is a mockumentary about Willow, a yoga studio owner dealing with financial problems and the newest competition, Elijah, a charismatic eccentric teacher established in the sidewalk just outside the front door of her business. Desperate, Willow hires a consultant to help her defeat this intruder, but it seems more likely that his charm will end up stealing every single customer, including the viewer who finds it hard to cheer against him.
This is a very well produced series that will surely put a grin on your face and make you want to watch the 13 mini episodes all at once.
Watch all episodes here: Yoga Town
---
5. Yoga Partners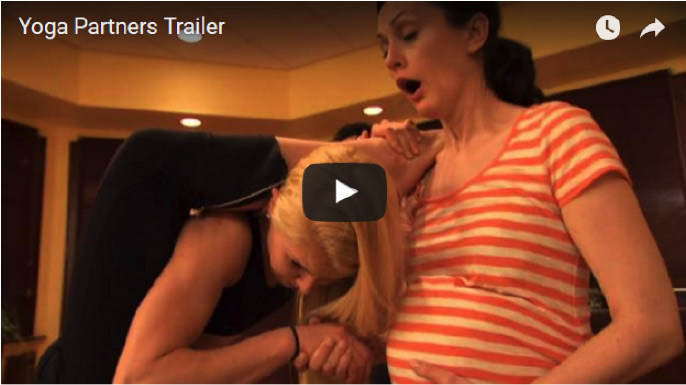 Eight people, four mats, one crazy substitute teacher; the perfect combination to put together a quite funny show. Everything happens in a partnered yoga class guided by the limited knowledge of an incompetent touchy instructor. The hesitant conduct of the confused students will set up the scene for the comedy.
10-month pregnancies, beverages for women, inexplicable fear to death and many more weird conversations that occur when two people share one mat. During the five episodes, you will enjoy the simple, yet sarcastic and amusing humor of the series.
What all episodes here: Yoga Partners
---
6. Posers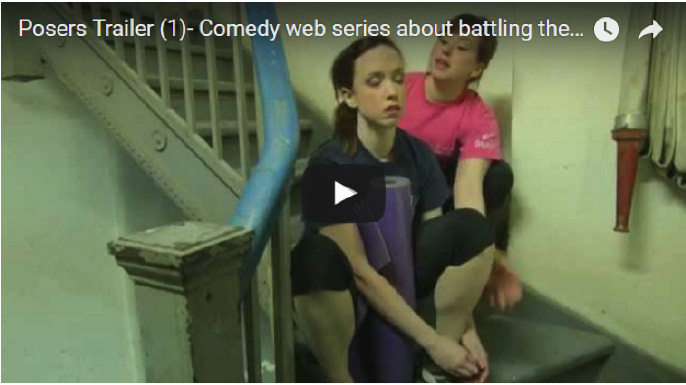 This series features two friends getting started in the yoga world, Beth and Gabby. They couldn't be more different from each other, one is desperate to improve her breathing to ignite her career as an actress; the other wants to find peace of mind to get over being dumped by her almost-married ex-boyfriend. With these intentions in mind, they go to their first class despite their non-existent fitness or mental stability.
The first and only season consists of eight episodes in which you will discover their fears, enjoy a good independent production and laugh along with the two main characters.
Watch all episodes here: Posers