On Memorial day weekend, I left home with a suitcase full of art supplies, yoga pants, and a journal. I was headed to Riga, Latvia to volunteer at an orphanage with 109 World, a not-for-profit organization that organizes yoga-oriented "voluntourism" trips to underprivileged areas. All I knew was that for two of the three days of the trip, my fellow travelers and I would be doing yoga, workshops, and spending time with local children. I knew I had things to share with the kids, but I had no idea how much they would teach me.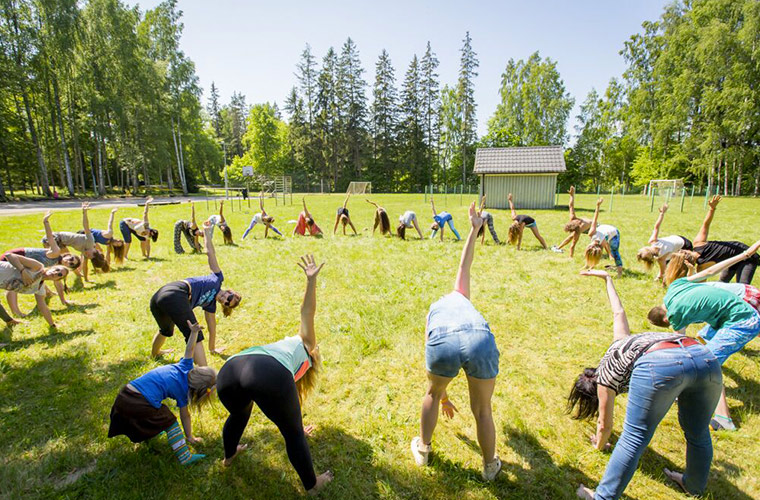 Each morning, our volunteer group started the day with some yoga. I was often surprised by the intensity of the practice. These practices stripped us down to our core, and tied us each together with a string of clarity. We connected very quickly with one another, as we had all volunteered our time for similar reasons. We believed in yoga, in love, and in humbling ourselves. We shared the beliefs that everyone has the power to change the world, and that no small deed goes overlooked. I quickly realized that the connections I was making felt like the kind that are destined to last a lifetime.
When our group first arrived to meet the kids, we came prepared with lots of art supplies. We organized our supplies into piles before the kids arrived, one for each child. I was nervously anticipating the day to come, but hopeful the children would be receptive. When the kiddos arrived, we could all sense their hesitation. They stuck very close together, with the older ones looking out for the little ones. All I could do was keep smiling, and trust that what we were about to do would be successful.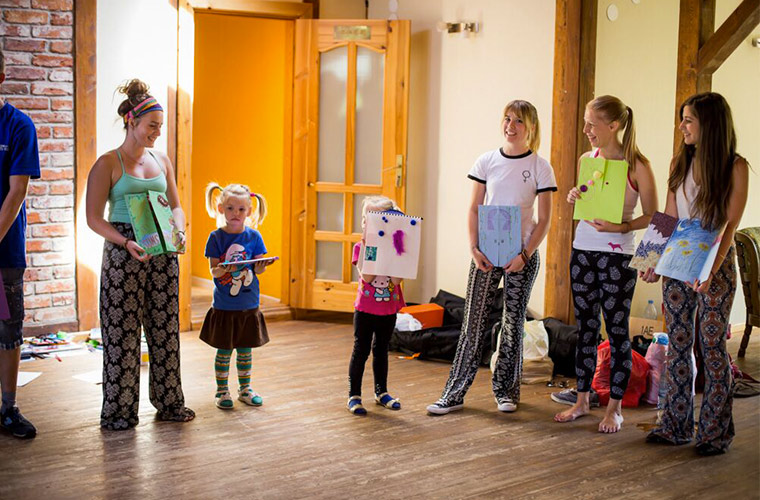 The kids and volunteers separated into groups, and I headed upstairs with my group to do an art project and meditation. Once we sat down, it became obvious that something was amiss with our circle. It was was split in half, with the children from the orphanage on one side and the volunteers on the other. I took a deep breath, hoping that our activities would bring some unity to our group. We sang, sat in meditation, and each created an art piece to symbolize our futures. I was working hard on my art when, looking up, I suddenly realized that we had come together. Everyone was laughing with one another and sharing ideas, glitter, and glue sticks. It felt like the children had seen that the meditation we had done had affected us just as much as it had them.
Gradually, it had become clear to all of us that we volunteers were not there to simply teach the kids. Rather, we were all there to experience one another. We were all equal. For that moment, we ceased to be separated by our age differences, our differing education levels, or our social privilege.
Sometimes, it amazes me how disconnected humans can be from one another. It can seem that we create walls to keep ourselves apart. As children, we separate ourselves by popularity. As adults, we divide ourselves from one another along lines of social class. As I have begun to contemplate this, I have started to see the true power of yoga. When we step onto our mat or sit down to meditate, our social status can cease to have the power to divide us. When we open ourselves to yoga's potential, we all become equal. Yoga humbles each of us as we struggle in some poses and find strength in others—each of us having our own unique experience, together.
When we open ourselves to yoga's potential, we all become equal.
By the second day of my trip to Latvia, my fellow volunteers and I acted like friends seeing each other after months apart. We joyfully stepped off of our bus to meet the kids, and played games together as the sweet sun warmed the earth we all shared as a community. Suddenly, it seemed we were able to communicate beyond language. I could see in the childrens' eyes and smiles how much they appreciated us. They knew we were there for them, with no strings attached. When we left, my fellow volunteers and I felt overwhelmed with emotion, sadness, hope, and love. We left Latvia feeling like changed people. We had experienced things we never wanted to forget—how much love the children had to give, how much influence each of us carries within ourselves, and how the simple act of love can change lives.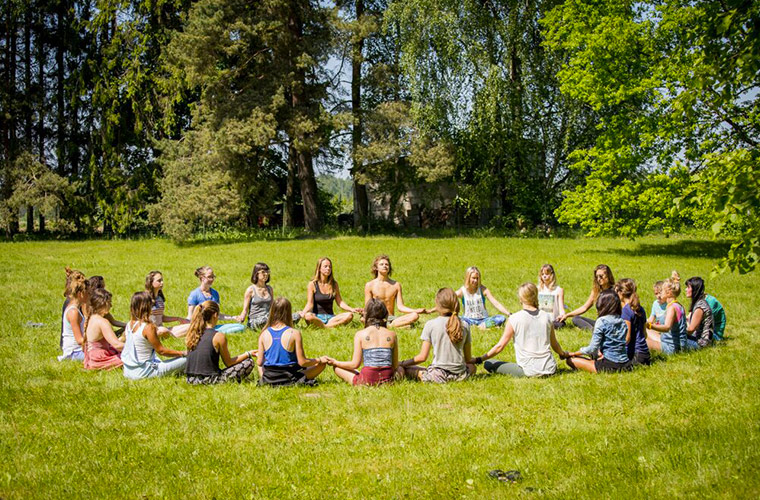 Before my trip to Latvia with 109 World, I had never felt so much joy within a group of people. Yoga was at the heart of everything we had done. Yoga had allowed us to humble ourselves, to shed our egos. I left with less of a sense of "me," and more of a sense of "us." I had learned the importance of connecting with people, and how sharing beautiful memories can make them so much more meaningful. I learned that the way we treat others affects how they treat us. Most importantly, I learned that a simple "yes" can lead to a life-changing experience. When we take a leap of faith or a flight across the world, what we find on the other side may be the answers we have been looking for.